The end of an era. The last Mixology Monday. I wanted to honor the occasion and created a cocktail with whiskey and gyokuro, while rambling about the past.
This week is about the end of an era. The end of Mixology Monday. There comes a time, when all good things must end; and so Frederic from the Cocktail Virgin blog announced the final theme a few days ago. Since I missed the last few instances of Mixology Mondays, I sure as hell won't miss this one.
The topic this time around is Irish Wake. As I hadn't heard that term before, I did a quick search. Appropriately, it is a tradition that involves much drinking.
An Irish wake is basically a party after the death of a family member or friend. Usually used by family members to get drunk and tell stories, usually inappropriate, about the deceased. – Urban Dictionary
Like all traditions that involve drinking it seems great. It is also a fitting theme for the end of Mixology Monday.
You can go traditional and generate or uncover a cocktail recipe calling for Irish whiskey. Alternatively, you can talk about a personal moment either where Irish whiskey played a role in life or where drinks in general helped the grieving process. – Frederic from Cocktail Virgin
I decided to go with the first option and write about a cocktail featuring Irish whiskey. But before diving right into the cocktail business, I would like to say a few words about Mixology Monday.
A Few Words
I have participated in a few challenges since starting this blog and it has been a lot of fun. I published my very first post on the 23rd of July in 2015 and just one day later I joined the fun that was Mixology Monday. The rather quick timing was fully intentional.
For me, Mixology Monday was a great way to introduce myself and this blog to the public and the rest of the cocktail community. My social media footprint is rather small as I don't really like hanging out on facebook, etc. But this format of monthly challenges was a great way to share my love for cocktails, while getting to know other cocktail blogs and enthusiasts.
Whenever it was time for another Monday, I was excited to see what challenge awaited and whether I would be able to come up with anything decent within the short time frame. I would like to thank everybody who hosted Mixology Monday in the past. All the challenges were fun and provided great ideas for cocktails.
It is important to challenge yourself in order to grow and Mixology Monday did just that. I researched a lot of different things, I never would have without this monthly cocktail bash. I'm sure it will feel a bit lonely without all the folks competing, but I hope Twitter or some other format keeps us together.
Let's Drink
It is sad that there never will be another Mixology Monday or anything similar, but I still enjoyed coming up with this cocktail. Having found some Irish whiskey in my bar stock, I could begin the experiments. And since I have been drinking a lot of cold brewed tea lately, I knew in which direction I wanted to take this cocktail.
---
Golden Sunset
![Golden Sunset](/content/images/2017/03/golden-sunset.jpg)

* 45ml [Jameson 12 Year Old](https://www.jamesonwhiskey.com/us/ourwhiskeys/jameson-12-year-old) * 5ml Simple Syrup * 80ml Cold Brewed [Gyokuro](https://en.wikipedia.org/wiki/Gyokuro)

Pour the whiskey, syrup and gyokuro into a mixing glass filled with ice and stir for ten seconds. Strain into cocktail glass.

For the cold brewed gyokuro just mix one tablespoon of gyokuro with one liter of water and keep at 4°C for up to six hours. Strain and store in the fridge until needed.
---
I wanted to make something simple and classy. Nothing fancy, because a wake is no place to be fancy. The focus here is the whiskey, which is complimented by the great umami of gyokuro. Simple syrup is used to bring both main ingredients together and also provide a bit of sweetness. The result is a mellow, umami whiskey cocktail with the aftertaste of green tea. Unusual, but almost as tasty as an Old Fashioned.
The quality of this cocktail relies immensely on the quality of the cold brewed tea. If there isn't enough flavor, it becomes a watery whiskey. Also, a cold brew works best, because hot tea tends to easily taste stale when cooled down. I chose gyokuro instead of sencha, due to being a tea for special occasions—like this one—and the flavor being much more intense.
Where Do We Go From Here
I will miss the monthly Mondays, but nevertheless will try to keep challenging myself. My audience is still pretty small, but as long as I can share my ideas and recipes with just one other person I will try to keep going. If there ever is a similar format, where everybody can participate in a fun cocktail challenge, then I hope someone tells me. Because mixing cocktails is way more fun with others around.
While I ponder what to do next week, I might reminisce and read my old Mixology Monday entries. 'Twas fun while it lasted, but I'm sure the future will be bright. I just hope that the art of the cocktail blog will live on in this world of fast paced tweeting and sharing. Why not join me on my journey by following me on Twitter or subscribing. And don't forget to listen to some Irish folk while drinking some whiskey.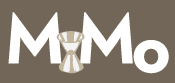 ---
Title image via pixabay.