I firmly believe that everyone will enjoy a great cocktail (with or without alcohol) if given the chance. Unfortunately there are still places on this nice little planet where you won't find a good cocktail bar. That is why I want to share recipes, experiments and techniques for building great cocktails with you. So you can try them at home and make something that you can enjoy and share with others.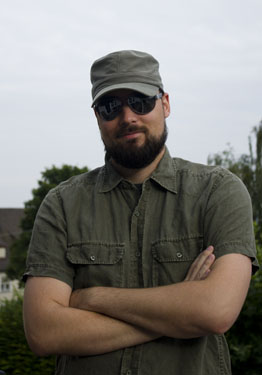 In most blogs you only learn about the good stuff, but sometimes even the best ingredients mixed together can produce something horrible, especially if you like to experiment. I will write about that too, so you avoid the mistakes I made or show me how to do it better.
I know that lots of cocktail blogs come and go over the years but I aim to stay. This hobby of mine hasn't gone away over the years and while I have read many great things I think I should give something back. Because it takes some time to fully discover a cocktail and I don't want to torture my liver, I can't release a new article every day. But I will publish a new article at least once a week, my goal is to publish on Friday.
What you won't find here is a recipe and a few nice words about how good or bad it is. I will look at recipes and try to find interesting variations, find out what impact each ingredient has on the final result or why it works the way it does.
Walk Before You Run
First Things First
Today you will find a variety of good cocktails with sophisticated or sometimes even strange ingredients like mushroom liqueur, quince jam or cherry vanilla balsamic vinegar. Add to that that some modern cocktails consist of seven or more ingredients and it gets complicated really fast. I believe it is best to master the basics first. It is complicated enough to make a good Old Fashioned which just contains three basic ingredients.
Of course I enjoy and recommend making your own ingredients. But when I do so I choose items that are easy to obtain and easy to make. Also I'm a fan of clear flavors, so when I make a syrup or liqueur there will be one or at the most two main flavors. And since I believe that if you buy (or make) a spirit, syrup, bitter or whatever it should serve a purpose beyond just being used in one specific cocktail. Thus I will provide two or three recipes whenever I write about homemade ingredients, etc.
Ultra Premium Vodka. Quintuple Distilled During A Full Moon. By A Blonde Maiden Named Klaus.
Today a lot of brands have almost ridiculous marketing. Especially vodka boasts about how often and complicated it is distilled. I just grabbed two quotes at random: "The fifth and final distillation takes place at the Distillerie de Chevanceaux, a beautiful distillery deep in the French countryside." - CÎROC Vodka or "The liquid is then filtered seven times, of which three are through layers of semi precious crystals known as Herkimer diamonds." - Crystal Head Vodka
A cocktail is a complex construct and I wouldn't use a great long aged single malt in one if I weren't fully convinced it would improve the final result. I always keep the following quote in mind (emphasizes by me):
What makes a cocktail a cocktail, after all, is the addition of other ingredients to a base ingredient in order to enhance or bring out the flavor of the base. - Cocktail Techniques by Kazuo Uyeda
So, just enjoy your premium vodkas, whiskeys, whatever neat and use good solid spirits to make cocktails. At least that is my humble opinion, which is why I will always feature affordable spirits or at least alternatives in my recipes.
Who Am I To Tell You?
My love for cocktails started early and it has been a hobby of mine for over 14 years. I have read lots of books, made many cocktails and tried numerous spirits. During my student days I was regularly on both sides of the bar meeting my fair share of entertaining customers or dealing with hangovers the next day. Now I have a degree in mathematics and work as an IT consultant. In my spare time I distil spirits, make cocktails for my friends and try to execute a perfect hard shake.
Join Me!
If you have read this far, then I know this hobby is for you. So get started now! This blog is my way to try and become better and gain more knowledge. I would love it if you helped by giving feedback, sharing ideas or telling me why I'm wrong. That way we can become better together.
So, read a few articles, grab some liquor and try it yourself. If you want to be up to date with my blog you can always follow my Twitter, RSS or subscribe by email. If you want to contact me you can use the contact form at the bottom.
Credit Where Credit Is Due
This blog is based on ghost and I can only recommend their services. The theme I use is based on Sylva from GBJSolution. I found my cover image on picjumbo where you can find great quality stock photos.
Advertising Canary
I do not get paid to write about this hobby of mine. So all links, products and whatever you find here are written about without me receiving money for it. If I ever receive money or products I will let you know, I doubt it will happen though.
Contact