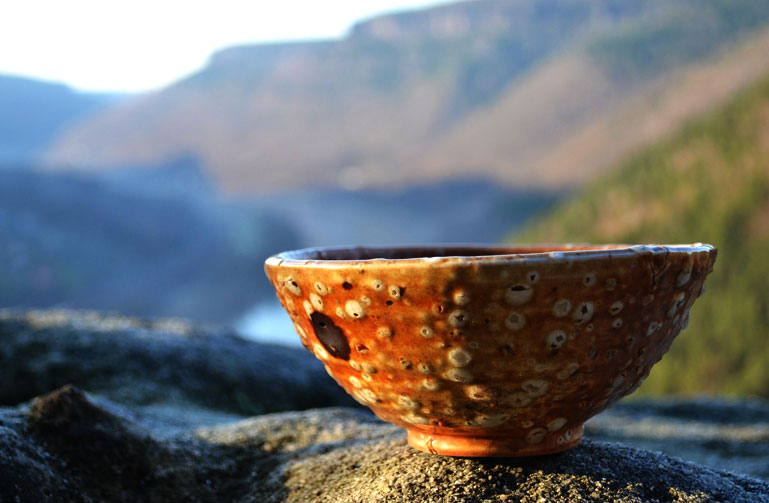 It's time for Mixology Monday and another interesting challenge. This month it's all about reducing sugar and serving a dry cocktail. A challenge like this is right up my alley, since I have a couple of posts about aperitifs which are usually dry if you don't count the Ti Punch. However, this time I'm not making an uncommon aperitif, because my plan is to use gin as an ingredient. However, I'll take the challenge a bit further.
The Challenge
In his post Nick Rose of The Booze Baron describes how he was quite disappointed when he ordered a bone dry cocktail at a bar, only to find that this just meant less sweet or an imbalanced mixture of alcohol and bitters. So his challenge is to create a cocktail that doesn't contain much sugar and actually tastes good.
Your mission is to create an awesome dry cocktail that excites, entices and above all refreshes.

A maximum 10% of the entire beverage can be as sweetener such as liqueur, sugar, syrups (including orgeat and honey you sneaky buggers) or juice.

A further 10% is allowed for sweet vermouth and other sweet fortified wines (so 20% all up if no other sweeteners are involved).

Your sweetened spirits and flavoured spirits (including sipping rums, spiced rums and honey whiskies) all count as a sweetener so once again no more than 10% of the drink. – Nick Rose
Sounds interesting and challenging. But I don't like to calculate how much of an ingredient I'm allowed to use in my cocktails. When mixing cocktails I try to always think about the flavor first and then combine the ingredients in a way that is best for everything to come together. If I were to limit one of my ingredients to a certain amount, it would be quite annoying.
The logical answer to remedy this problem is not using any sugar at all. This makes it a lot easier to concentrate on the cocktail. It might be a bit more challenging to find ingredients though.
Challenge Accepted
My mind set on not using any sugar, I had to decide what base spirit I would use in my cocktail. It had to be something that you could drink neat without a problem due to the absence of sugar. Not too strong in flavor, because I wanted to make a cocktail that isn't just for the hardened connoisseurs. Therefore, I decided to use a light gin with a mellow juniper flavor. My gin of choice was Jinzu gin which I have used before in a really light and floral cocktail. It seems like the perfect choice for this kind of drink.
After settling on the main ingredient for my sugarless cocktail, I immediately knew what I wanted to mix it with. Lime is the obvious citrus of choice. Most cocktails need a bit of sourness to work and lime goes great with Jinzu gin. Limes contain less than 2% sugar; which means the amount of it in a cocktail, especially here, is practically non-existent.1 Just lime and gin is a bit boring though, so I had to add at least one other ingredient.
Since Jinzu has this Japanese theme going on I knew I wanted green tea in there. It has a subtle flavor and a natural sweetness. Of course I couldn't use the sencha simple syrup I made, but straight tea is a great cocktail ingredient too.
---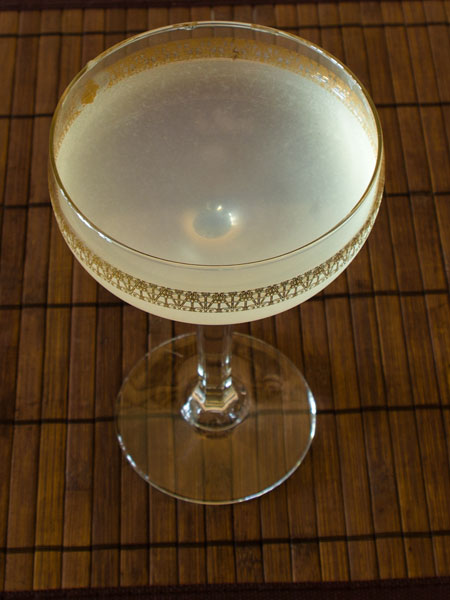 低糖度 (Tei Toudo)2
60ml Jinzu
40ml Japanese Sencha
10ml Lime Juice
Prepare some Japanese sencha according to instructions, but use a bit more tea than usual. Be careful not to brew it too hot or long as it will become bitter. Pour the gin, tea and lime juice into a mixing glass filled with ice and stir for 15 seconds. Fine strain into a pre-chilled cocktail glass.
---
This cocktail needs no sugar at all. You can taste all the flavors of the gin which are accentuated by the green tea with just a hint of lime. It's really important that the lime juice isn't too sour as it can easily dominate the cocktail even in such a small amount. Also I'd say this cocktail is more on the refreshing side with a subtle dryness. You don't miss the sugar, but it's much more accessible than a Dry Martini.
Brewing the tea is the most difficult task here. I used a sencha from Iwao Hayashi and just altering the way the tea was brewed slightly resulted in greatly different cocktails. Brew the tea for too short and the cocktail will taste too watery. If you use a bit too much tea then the flavor becomes more dominant, but it also makes the gin a bit more unpleasant too.
The last bit you have to pay attention to is the mixing. The hot tea changes the speed at which the ice dilutes the cocktail while stirring. Stir for too long and the drink will be watered down. Stir not long enough and it's too strong missing any balance.
Challenge Yourself
Despite only using three ingredients, this cocktail is really hard to get right. Japanese sencha has a brewing time somewhere around a minute, so every second counts when preparing this drink. And working with hot tea makes getting the dilution right that much harder. If you get it right, the cocktail is tasty. But the results may vary since the sencha and method of preparation influence the end result greatly.
Nevertheless, I had fun with the challenge. Although the recipe might be simple, it's one of those that goes into my little cocktail book for later reference. If you can find a good sencha that harmonizes with Jinzu, then you will be rewarded with a tasty little cocktail.
That's it for this week. I'm almost out of Jinzu since it was a bit harder this time to get the cocktail just right. As always you can share your thoughts in the comments; or follow me on Twitter or subscribe if you want to keep up to date.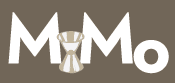 ---
Title image via pixabay.
---